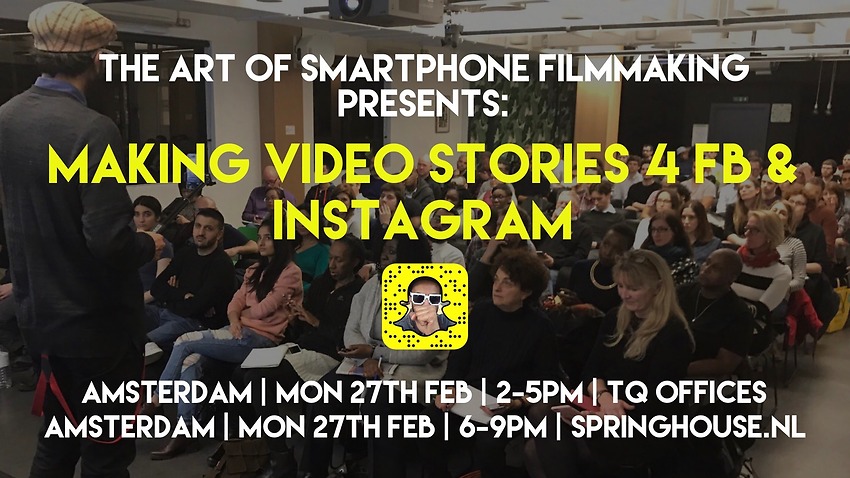 Hallo my good friends! A happy new year to all of you!
I'm super happy to let you know that the next 'Art of Smartphone Filmmaking' session will run TWICE on Mon the 27th Feb;
2pm-5pm at the fabulous new offcies of TQ in central Amsterdam!
6pm-9pm at the wonderful Springhouse.nl offices close to central station!
Take your pick! :)

Wondering what on earth this event is all about? This vid should give you some answers :)