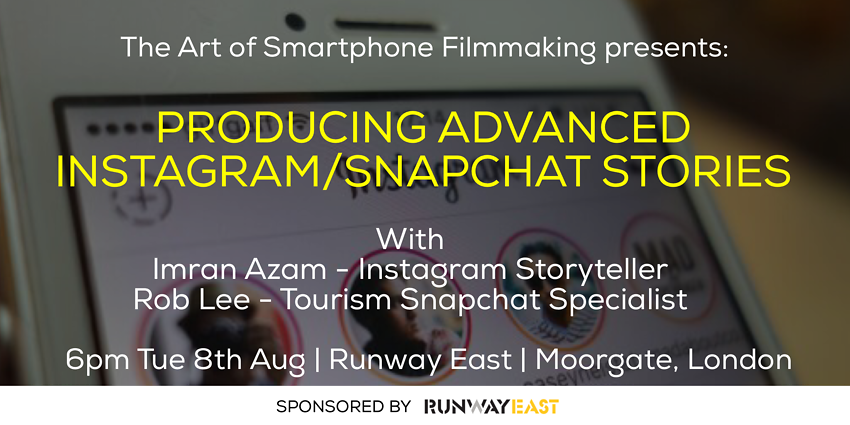 Hey! Enjoying the summer? Super. Well I have some great news for you. The next Art of Smartphone Filmmaking event is now open for RSVP!
In case you have forgotten or are new (hello!) this event series is where you develop highly valuable video storytelling skills using the smartphone in your pocket. Got it? :)
Now to help you decide if you should attend the next event please answer this question:
Do you want to produce advanced Instagram / Snapchat 'Stories' to better market your startup/business?
If the answer is 'yes' then I'm 100% sure you should reserve a seat at Runway East in Moorgate, London on Tue Aug 8th at 6pm. As usual you're going to get hands learning some valuable skills whilst networking with a great community of entrepreneurs, professionals, investors, mentors and executives.
Sounds great Imran. Can you give us a taste of what we'll be learning?
Sure! This video shows you how I covered The Next Web technology conference using advanced Instagram Stories production techniques;