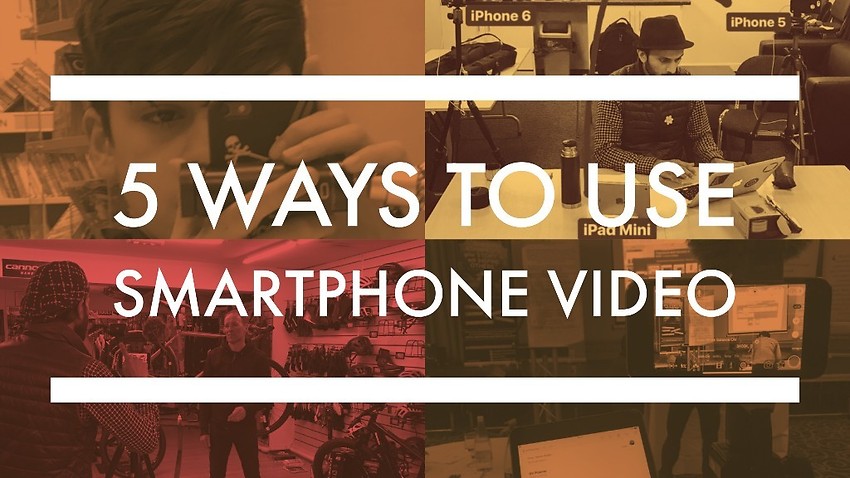 QUICK EVENTS UPDATE

Did you hear the big news this week? WeWork (worlds largest Co-working spaces company) has just bought MeetUp.com! Hang on...exactly why is that a big deal? Good question! Well as the Art of Smartphone Filmmaking events are mainly organised through Meetup.com we should (hopefully) have access to WeWork's incredible event space network in the near future!

Keeping the events free and accessible has always been the aim whilst delivering a superb experience. The next events in London and Manchester should take place in early 2018. Stay very much tuned! Ok thats that...and now this...

5 WAYS TO USE SMARTPHONE VIDEO ON SOCIAL

If you're excited by the idea of making social media ready video but don't know what exactly to produce here are some examples I've been working on over the last couple of months;
1. Share what you know
Dave runs Sowerby Bros independent cycle store in Yorkshire. As winter approached he wanted to offer advice to cyclists on how to stay safe on the road. Watch

2. Become the thought leader in your industry
Sharing Voices (SV) is one of many mental health charities vying for attention online. To rise above the noise we decided to produce a monthly talk show with SV case workers and execs discussing their experiences and providing insight. Watch

3. Document your journey
I was given the opportunity to recite a poem by Dallas Nyberg entitled 'The Black Dog' at the launch of The De-stigma initiative. A simple piece topped, tailed and captioned. Watch

4. Create a vlog
Liverpool Girl Geeks looks to inspire teenage girls in fields of Science, Engineering, Maths and Technology. We started in the class room and then headed out on to the streets...what could go wrong? Watch

5. Get personal
As I don't see a distinction between my professional and personal self I'm happy to share some of the more intamate moments from my life. As a Royal Volenteer Service member I have the privilege of meeting the elderly and providing company. Meet Dave. Watch
All of the video in these links was produced (filmed/edited/published) using smartphones and on one occasion a tablet.